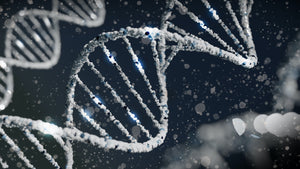 Exploring the Intricacies of Protein Families & Superfamilies: A Deep Dive by Beta LifeScience
At Beta LifeScience, we pride ourselves on our deep understanding of the intricate world of proteins. Proteins, the building blocks of life, are not just simple molecules; they belong to intricate families and superfamilies that dictate their functions, structures, and interactions.
Protein Families: These are groups of proteins that share a common evolutionary origin. This shared lineage is evident in their similar amino acid sequences, three-dimensional structures, and functionalities. Such similarities often hint at a shared evolutionary past, allowing researchers and scientists to predict the function of newly discovered proteins.
Protein Superfamilies: Diving deeper into the realm of proteins, we encounter protein superfamilies. These are larger assemblies that encompass several protein families. While the members of a single protein family exhibit close resemblances, superfamilies bring together multiple families under one umbrella due to their shared structural or functional features, albeit with more distant relationships.
Beta LifeScience's extensive portfolio showcases a diverse range of proteins from various families and superfamilies, including but not limited to:
Protein Families & Superfamilies
Our commitment at Beta LifeScience is not just to provide premium quality recombinant proteins but also to advance the understanding of these proteins, their families, and superfamilies. With our products and services, researchers worldwide are better equipped to delve into the mysteries of life, one protein at a time.